Return to Nav
12:00 PM
-
6:00 PM
12:00 PM
-
6:00 PM
12:00 PM
-
6:00 PM
12:00 PM
-
6:00 PM
12:00 PM
-
6:00 PM
12:00 PM
-
6:00 PM
12:00 PM
-
6:00 PM
12:00 PM
-
6:00 PM
12:00 PM
-
6:00 PM
12:00 PM
-
6:00 PM
12:00 PM
-
6:00 PM
12:00 PM
-
6:00 PM
12:00 PM
-
6:00 PM
12:00 PM
-
6:00 PM
Retail Hours
Day of the Week
Hours
Monday

12:00 PM

-

6:00 PM

Tuesday

12:00 PM

-

6:00 PM

Wednesday

12:00 PM

-

6:00 PM

Thursday

12:00 PM

-

6:00 PM

Friday

12:00 PM

-

6:00 PM

Saturday

12:00 PM

-

6:00 PM

Sunday

12:00 PM

-

6:00 PM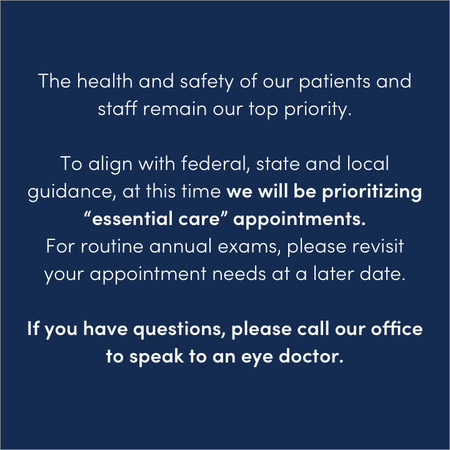 Trending

LensCrafters Eyewear
Browse our selection of designer eyeglasses and sunglasses today.
Brooks Brothers

Bulgari

Burberry

Coach

Dolce & Gabbana

Giorgio Armani

Michael Kors

Miu Miu

Oakley

Persol

Polo

Prada

Ralph

Ralph Lauren

Ray-Ban

Tiffany & Co.

Tory Burch

Versace
About
LensCrafters Northbrook, IL
With a mission of helping people look and see their best, your Northbrook LensCrafters has a passion for eyes. LensCrafters located at 2330 Northbrook Ct offers the best selection of the latest trends in eyewear from leading designer brands. Associates at LensCrafters are trained to provide you with personalized eye health service throughout your experience. Eye exams are available from Independent Doctors of Optometry at or next to LensCrafters in most states.
Recent Reviews for
LensCrafters Northbrook, IL
The products are stylish and of high quality. The people are courteous and friendly. But your system needs improvement. After buying a pair of glasses, I was told it would be 2-3 days. A week later I came in to check. Then they said about 3 more days. The next day the glasses came in. Either your system needs to be improved, your people are misinformed, or both.

Incredibly frustrating process from start to finish. First, my mom requested a copy of her prescription which the clerk at the front desk insisted was enclosed with my prescriptions. When we got to the car, we realized it wasn't there and we were not able to purchase her new eyeglasses because of this error. That evening, I received a text from LensCrafters that my glasses were ready. I went in the next day and waited 15 minutes for the staff to search for my glasses. They finally realized they couldn't find them because the glasses weren't actually ready. I then waited 2 hours in the store for them to cut the lenses and fit them back into my glasses, while being told every 20 minutes that it would be "just 10 more minutes." In the last half-hour, I was continuously told it would be "5 more minutes" while someone put a screw in. Clearly this person was having extreme difficulty putting the screw in and instead of expressing that, they did a terrible job reinserting it (see further in review).

At one point I was just sitting in a tiny room with my contacts off, so I could barely see anything and had no idea what was happening because no one bothered to update me. I tried expressing my frustrations to the staff and was met with total apathy. It should also be noted that while sitting and waiting, I saw multiple customers come in to express complaints as well, including one woman who was departing on a long trip the next day and whose contacts were not ready.

When I finally got my glasses, something felt off but I didn't know what. I shrugged it off and flew back to NYC, where I live. A few days later they still felt wrong so I took them in to the brand store in NYC (Garrett Leight), where the man who looked at them informed me that the lenses were completely misshapen and could pop out any minute. Further, the screw that was giving the LensCrafters staff so much trouble was put in incorrectly. I ended up paying Garrett Leight to fix my glasses because of how poorly LensCrafters Northbrook Court handled them. I am now waiting for my money back from LensCrafters.

Finally, I ordered my contacts in the mail from LensCrafters and was told I would receive a mail-in rebate form but when they arrived, no such rebate form was in the box. At this point, I am totally unsurprised.

That said, Dr. Dominguez is the best eye doctor I have ever seen in the 13 years I have experienced difficulties with my eyesight. He is the sole reason I would visit any LensCrafters again, because his expertise and kindness are exactly what I look for (and have rarely ever found) in an eye doctor. Dr. Dominguez answered my laundry list of questions patiently and carefully, with explanations that made sense to me as someone who is not familiar with optometry. I would recommend that everyone go see him for eye appointments but get their eyewear virtually anywhere else in the world. Overall, I am incredibly disappointed and would never visit LensCrafters again if not for my desire to continue being a patient of Dr. Dominguez.

Response from LensCrafters Northbrook, IL

February 5, 2020

Hi Isa, thank you for your review. We value you as a customer and are sorry to hear about your experience. Customer service and satisfaction are very important to us. Please go to bit.ly/LC-LUX so we can follow up with you directly.

Response from LensCrafters Northbrook, IL

February 10, 2020

Hi Howard! Thank you for your review! We appreciate the feedback and look forward to serving you again!

All the staff was very friendly and helpful. Dr. Dominguez is the main reason I come back, he is the most thorough eye doctor I've ever seen and he actually explains everything to me I ways I can understand. I'm very happy with my whole experience thank you!

Response from LensCrafters Northbrook, IL

January 17, 2020

Hi Rebecca! Thank you for your review! Our personnel are some of the best around, and we are excited to hear Dr. Dominguez was able to help make your visit a great one. We look forward to seeing you again!

Customer service was very fast and very efficient.

Response from LensCrafters Northbrook, IL

January 22, 2020

Hi Sohail! Thank you for your review! We strive to deliver the best customer service in the industry. We hope to see you again.