Professional Eyecare South
Independent Doctor of Optometry
9:00 AM
-
6:00 PM
9:00 AM
-
6:00 PM
9:00 AM
-
6:00 PM
9:00 AM
-
6:00 PM
9:00 AM
-
6:00 PM
9:00 AM
-
5:00 PM
11:00 AM
-
5:00 PM
Dr. Andersen enjoys spending time with his wife, Mallory, and his son, Jaxton, and his daughter, Olympia. He has a dog, Magic, and a cat, Stella. He enjoys golf, soccer and Husker football.
Services
Contact Lens Examination
Contact Lens Fittings
Online Scheduling
Same Day Exams
Walk-in Exams
Clarifye - Digital eye exam that shows you more
Digital Retinal Imaging
Pediatrics
Medical Eye Exams
Computer Vision
Insurance/Discount Plans
We accept most insurances, including:
EyeMed
Aetna
BCBS Kansas
BCBS Kansas City
Humana
EyeMed
Aetna
BCBS Kansas
BCBS Kansas City
Humana
Medicaid
Medicare
Tricare
United Health Care
Payment Types
Visa
Mastercard
Discover
American Express
Lenscrafters Credit Card
Cash
Check
Location
Visit Us
Professional Eyecare South
Overland Park
,
Kansas
66209
US
Hours
Day of the Week
Hours
Mon

9:00 AM

-

6:00 PM

Tue

9:00 AM

-

6:00 PM

Wed

9:00 AM

-

6:00 PM

Thu

9:00 AM

-

6:00 PM

Fri

9:00 AM

-

6:00 PM

Sat

9:00 AM

-

5:00 PM

Sun

11:00 AM

-

5:00 PM
Hours
Day of the Week
Hours
Monday

9:00 AM

-

6:00 PM

Tuesday

9:00 AM

-

6:00 PM

Wednesday

9:00 AM

-

6:00 PM

Thursday

9:00 AM

-

6:00 PM

Friday

9:00 AM

-

6:00 PM

Saturday

9:00 AM

-

5:00 PM

Sunday

11:00 AM

-

5:00 PM
Dr. Gerald McLaughlin
Taking charge of your health requires you to be informed, and that is just what you'll be after a comprehensive eye exam. Plus, we'll do our best to answer any questions you have about your exam or eye care in a way that is easy to understand.
Education
Bachelor - Univ of Missouri Kansas City
Optometry - University of Missouri-St.Louis

Dr. John Metzger
Whether it's an annual exam or a contact lens fitting, we strive to provide all our patients with the same level of care. If you have 5 questions or 50, we are not satisfied until you fully understand your eye health and leave feeling confident that you are seeing your best.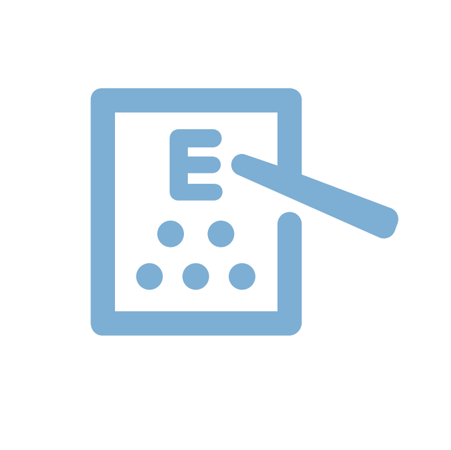 Dr. Liron Bittan
An eye doctor devoted to your overall health and the confidence that we'll strive to answer your questions in simple terms; that's the recipe for a perfect visit with your optometrist. That is our goal with every patient, every day.
Education
Optometry degree from Illinois College of Optometry

Patient Reviews
No reviews yet
Frequently Asked Questions
When should I see an optometrist?
When should I see an optometrist?
1
You should see an optometrist once a year whether or not you believe you need vision correction. An annual eye exam can detect not only eye diseases but also other diseases like diabetes and high blood pressure. Schedule your eye exam today.
What should I bring to my eye exam?
What should I bring to my eye exam?
1
You should bring your vision insurance and medical insurance information to your eye exam. If you currently wear any prescription lenses, bring your eyeglasses, sunglasses, and contact lenses. You should also bring any and all questions you may have. Contact your optometrist if you have specific questions about any additional items you think you may need to bring to your eye exam.
How do I know if my child needs glasses?
How do I know if my child needs glasses?
1
Taking your child to an optometrist for an eye exam is the best way to learn if your child needs glasses. Many children who need glasses aren't aware that they do. Signs of vision problems in children include sitting too close to the television, squinting, sensitivity to light, difficulty with eye-hand coordination, and avoiding visual activities like reading and drawing. To see if your child needs glasses, schedule your child's eye exam today.
How does vision change with age?
How does vision change with age?
1
Changes in vision that occur with age include reduced pupil size, dry eyes, loss of peripheral vision, decreased color vision, and vitreous detachment. The most common vision problem that comes with age is presbyopia, which is the normal and unavoidable age-related loss of focusing ability. Different types of lenses can provide help for presbyopia. The risk of developing cataracts, glaucoma, and diabetic retinopathy increases with age too. Your optometrist will discuss any age-related vision problems you're experiencing at your next annual eye exam.
Who can wear contact lenses?
Who can wear contact lenses?
1
Nearly anyone who needs vision correction can wear contact lenses. Contact lenses can provide vision correction for people with nearsightedness, farsightedness, astigmatism, or a combination of these issues. Finding the perfect lens for you is sometimes a process of trial and error. All of the lens parameters can be finalized only after you've worn the successful combination. Schedule an eye exam to talk with your optometrist about whether contact lenses would be a good vision correction option for you.
Learn More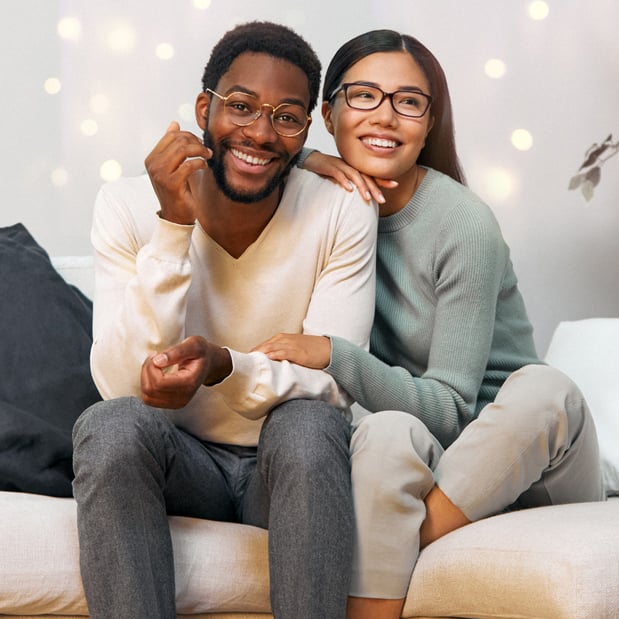 DON'T LOSE YOUR 2021 VISION BENEFITS
Your vision benefits may be expiring at the end of the year*. Right now is the perfect time to see your eye doctor and use your vision insurance. Your plan may cover eye exams, glasses, prescription sunglasses and contact lenses, therefore you may pay little or nothing out-of-pocket*. Our trusted optometrists will provide a comprehensive eye exam with the latest technology, to keep your eyes healthy year after year. Don't forget about your Health Savings Account (HSA) or Flexible Spending Account (FSA) dollars, so you can save even more at the end of the day. Don't wait to schedule your eye exam and take advantage of your vision benefits today! *Insurance plans may vary. Check your benefits for more details.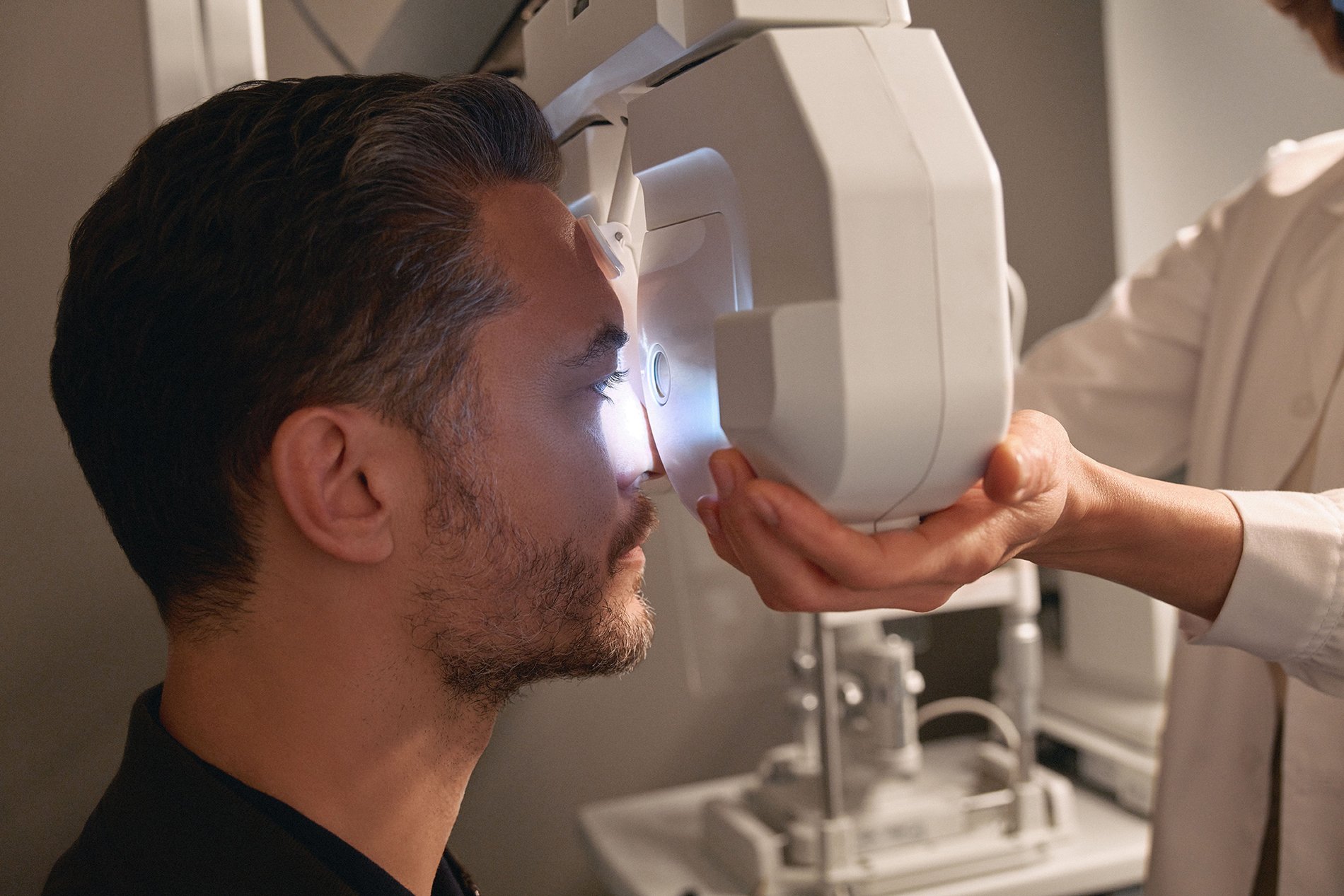 CLARIFYE - The Digital Eye Exam That Shows You More
We focus on your eyes, but we are also committed to your overall health. The CLARIFYE digital eye exam provides an advanced and precise eye care experience for your best vision, can pinpoint changes in your eye health over time, and can tailor prescriptions for day and night. This state-of-the-art digital eye exam technology can also help me diagnose health problems like diabetes and glaucoma. Your visits will be different from now on. CLARIFYE helps reduce the 'which is better 1 or 2' guesswork of traditional eye exam methods for most patients. CLARIFYE maps the unique fingerprint of your eyes, and you will leave knowing you have a precisely pinpointed, customized prescription and a new insight into your health.