Return to Nav
12:00 PM
-
6:00 PM
12:00 PM
-
6:00 PM
12:00 PM
-
6:00 PM
12:00 PM
-
6:00 PM
12:00 PM
-
6:00 PM
12:00 PM
-
6:00 PM
12:00 PM
-
5:00 PM
12:00 PM
-
6:00 PM
12:00 PM
-
6:00 PM
12:00 PM
-
6:00 PM
12:00 PM
-
6:00 PM
12:00 PM
-
6:00 PM
12:00 PM
-
6:00 PM
12:00 PM
-
5:00 PM
Retail Hours
Day of the Week
Hours
Monday

12:00 PM

-

6:00 PM

Tuesday

12:00 PM

-

6:00 PM

Wednesday

12:00 PM

-

6:00 PM

Thursday

12:00 PM

-

6:00 PM

Friday

12:00 PM

-

6:00 PM

Saturday

12:00 PM

-

6:00 PM

Sunday

12:00 PM

-

5:00 PM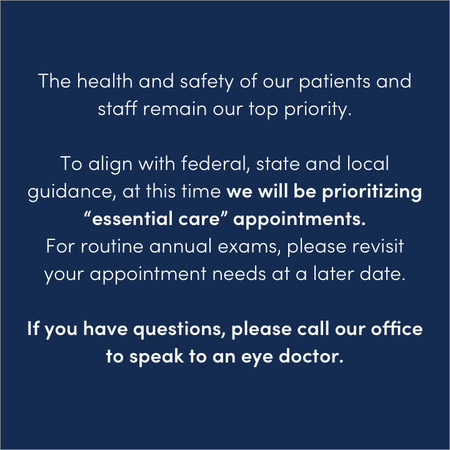 Trending

LensCrafters Eyewear
Browse our selection of designer eyeglasses and sunglasses today.
Armani Exchange

Brooks Brothers

Burberry

Coach

DKNY

Dolce & Gabbana

Michael Kors

Oakley

Polo

Prada

Ralph

Ralph Lauren

Ray-Ban

Sferoflex

Tiffany & Co.

Tory Burch

Versace

Vogue
About
LensCrafters Thornton, CO
With a mission of helping people look and see their best, your Thornton LensCrafters has a passion for eyes. LensCrafters located at 1281 E 120th Ave offers the best selection of the latest trends in eyewear from leading designer brands. Associates at LensCrafters are trained to provide you with personalized eye health service throughout your experience. Eye exams are available from Independent Doctors of Optometry at or next to LensCrafters in most states.
Recent Reviews for
LensCrafters Thornton, CO
The opticians (Kari, Danny, Joe) gave exceptional service! I appreciated their patience and dedication to getting my glasses right.

I've been a customer for 15+ years. Since I started using 3-way progressives a few years ago, it always takes Lenscrafters 2 or more tries to make the lenses correctly.

There are consistent issues every time I get new glasses, causing the lenses to be remade:
1) The distance portion is set too high in the lens, forcing me to push the glasses down my nose or to bend my neck to be able to see to drive.
2) The reading portions of the lenses are set too far apart. If I can read with one eye, I have to turn my head outward to be able to read with the other eye. Your automated settings for the focal centers of the reading portion of the lenses are consistently wrong. They don't seem to account for the fact our eyes focus closer together when we're reading than when we're looking at a distance.
3) The opticians frequently tell me to lift my head before they take a picture. NO! This causes neck strain! It also contributes to misaligned lenses.
4) Progressive lenses are well documented to cause neck problems because the users are constantly tilting their heads to get the correct focus. If the distance portion, the medium distance portion, and the reading portion of the lenses were aligned correctly up-down and side-side, neck problems would be reduced.
5) When the opticians take a picture of the user with their IPads, they don't realize that the camera is located the upper corner of the IPad. They take pictures as if the camera was in the middle of the IPad. Hence, the pictures they take are always off center by 4-5 inches. Perhaps this issue contributes to the incorrect focal centers.
6) Perhaps I have more issues because my I have deep set eyes. Deep set eyes read at a different angle than shallow set eyes. I don't think your automated calculations take into account the distance from the eyes to the glasses lenses.
Please improve your process for aligning progressive lenses. I don't want to waste my time and your money by constantly remaking lenses.

Thanks!

Customer Service at Lens Crafters was friendly and efficient.

Response from LensCrafters Thornton, CO

November 19, 2019

Hi Jo! Thank you for your review! We strive to deliver the best customer service in the industry. We hope to see you again.

Allie did a great job taking care of me and helping me find frames that looked good.

Response from LensCrafters Thornton, CO

October 16, 2019

Hi Levi! Thank you for your review. We are excited to hear Allie was able to help make your experience at LensCrafters a great one. We look forward to seeing you again!

So helpful, patient, friendly and respectful when working with me.

Response from LensCrafters Thornton, CO

October 29, 2019

Hi Joan! Thank you for your review! We appreciate the feedback and look forward to serving you again!

They were so friendly & helped me pick the best new pair of glasses

Response from LensCrafters Thornton, CO

August 16, 2019

Hi Zach! That's great to hear! We appreciate your review and hope to see you again!