Return to Nav
9:00 AM
-
9:00 PM
9:00 AM
-
9:00 PM
9:00 AM
-
9:00 PM
9:00 AM
-
9:00 PM
9:00 AM
-
9:00 PM
9:00 AM
-
9:00 PM
11:00 AM
-
7:00 PM
9:00 AM
-
9:00 PM
9:00 AM
-
9:00 PM
9:00 AM
-
9:00 PM
9:00 AM
-
9:00 PM
9:00 AM
-
9:00 PM
9:00 AM
-
9:00 PM
11:00 AM
-
7:00 PM
Retail Hours
Day of the Week
Hours
Monday

9:00 AM

-

9:00 PM

Tuesday

9:00 AM

-

9:00 PM

Wednesday

9:00 AM

-

9:00 PM

Thursday

9:00 AM

-

9:00 PM

Friday

9:00 AM

-

9:00 PM

Saturday

9:00 AM

-

9:00 PM

Sunday

11:00 AM

-

7:00 PM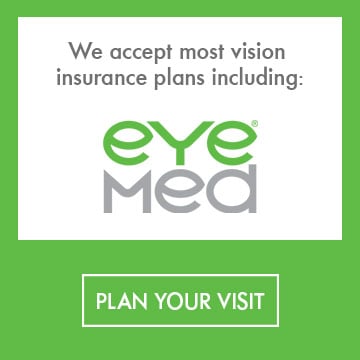 Happening Now

At LensCrafters Sacramento, CA
You may be running out of time to use your vision benefits or insurance before the end of the year.* We accept most vision insurance plans including EyeMed® – schedule your comprehensive eye exam today.

*Insurance plans may vary. Consult your benefits plan for details.
Shop Now
Trending

LensCrafters Eyewear
Browse our selection of designer eyeglasses and sunglasses today.
Brooks Brothers

Bulgari

Burberry

Coach

Dolce & Gabbana

Giorgio Armani

Michael Kors

Miu Miu

Oakley

Persol

Polo

Prada

Ralph

Ralph Lauren

Ray-Ban

Tiffany & Co.

Tory Burch

Versace
About
LensCrafters Sacramento, CA
With a mission of helping people look and see their best, your Sacramento LensCrafters has a passion for eyes. LensCrafters located at 1689 Arden Way offers the best selection of the latest trends in eyewear from leading designer brands. Associates at LensCrafters are trained to provide you with personalized eye health service throughout your experience. Eye exams are available from Independent Doctors of Optometry at or next to LensCrafters in most states.
Recent Reviews for
LensCrafters Sacramento, CA
I needed glasses before a trip I was taking a couple of weeks ago and waited until the last minute, as I always do. I knew Lenscrafters could provide same day or next day glasses and so I scheduled an appointment at the Arden Mall location at 1689 Arden Way #1344, Sacramento. The address is relevant only because there are two Lenscrafters located in the mall and I want the staff that helped me to get the credit they deserve. I have to say, this was by far the best doctor visit I have ever had in my life. I walked in about 10 minutes early to my appointment and it was very busy. There were three employees working at the registers and one of them who was looking down, doing paperwork, looked up and saw me standing there and said can I help you. She stopped what she was doing and checked me in and told me that I can check out the glasses while I wait for my appointment. I was literally helped by this gal in less than a minute of walking into this super busy place. That was amazing. She then took the time to help me find glasses that met my budget and worked with my insurance and she never tried to sell me on a pair that was out of my budget or I was uncomfortable with. She was awesome.

I then went into the part of the exam where pictures are taken of your eye etc. The gal was no nice, professional, and really made me feel comfortable. I hate the part of the exam where they shoot air into your open eye. She was so patient with me as I kept closing my eye everytime the air was released. I really appreciated that.

The next step was meeting with the doctor. Dr. Do is incredible. Seriously. Dr. Do is probably one of the nicest people you will ever meet, and beyond that, her knowledge and expertise, and her love for her profession is what any patient wants from a doctor. She brought me in and talked to me as a friend. She wanted to take the time to get to know me and what I needed. During all of the tests she made sure I was comfortable. After the exam she pulled up pictures of my eye and walked me through what they look for and explained the different parts of the eye. She asked me if I have any questions, if there is anything I wanted to know. She wanted to share her knowledge and help me understand this process. I did have questions and she made me feel like I could ask. So I asked my questions and she took the time to answer them. Based on my questions she showed me more images that she used to answer my questions. It was great and I learned a lot in that short visit. Dr. Do, I think you are awesome and appreciate the time you took with me. You definitely chose the right profession.

After the visit, I sat down with another gal who was going to measure me for my glasses and process payment etc. She was also amazing.

My appointment in total took only about an hour, from the time I walked in, to the time I left. I could have had my glasses that night, as they would have had them done for me, but I had to go home. Picked them up the next day at 11am. Amazing service.

Anybody reading this should definitely check out this location. The Lenscrafters employees and Dr. Do are amazing. And so is the product and customer service. Lenscrafters corporate should be proud that these people represent you and your brand.

glasses completed ahead of schedule.

Response from LensCrafters Sacramento, CA

November 22, 2019

Hi James! That's great to hear! We appreciate your review and hope to see you again!

Great Service, Everyone is super friendly

Response from LensCrafters Sacramento, CA

October 29, 2019

Hi Nicky! Thank you for your review! We appreciate the feedback and look forward to serving you again!

It's been over a month and I still have not received my readers.

Response from LensCrafters Sacramento, CA

September 9, 2019

Hi Mildred, thanks for your review. We are sorry to hear about the delay in getting your glasses -- we aim to have them ready on the date given to you at the store, if not sooner. Please go to https://bit.ly/LC-LUX so we can follow up to resolve this issue.

Everything was grea from the eye exam to the fitting to the fabrication to the final adjustments. Staff very professional, frame selection was great, prices were good!

Response from LensCrafters Sacramento, CA

June 6, 2019

Hi Lloyd! Thank you for your review! We are happy to hear you had an all-around great experience. We look forward to serving you again.