Return to Nav
9:00 AM
-
7:00 PM
9:00 AM
-
7:00 PM
9:00 AM
-
7:00 PM
9:00 AM
-
7:00 PM
9:00 AM
-
7:00 PM
9:00 AM
-
6:00 PM
11:00 AM
-
5:00 PM
9:00 AM
-
7:00 PM
9:00 AM
-
7:00 PM
9:00 AM
-
7:00 PM
9:00 AM
-
7:00 PM
9:00 AM
-
7:00 PM
9:00 AM
-
6:00 PM
11:00 AM
-
5:00 PM
Retail Hours
Day of the Week
Hours
Monday

9:00 AM

-

7:00 PM

Tuesday

9:00 AM

-

7:00 PM

Wednesday

9:00 AM

-

7:00 PM

Thursday

9:00 AM

-

7:00 PM

Friday

9:00 AM

-

7:00 PM

Saturday

9:00 AM

-

6:00 PM

Sunday

11:00 AM

-

5:00 PM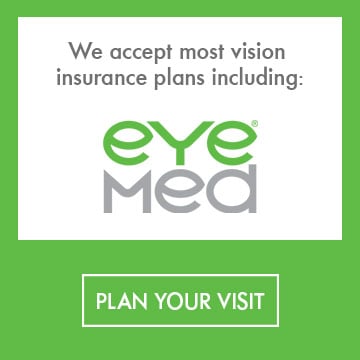 Trending

LensCrafters Eyewear
Browse our selection of designer eyeglasses and sunglasses today.
Armani Exchange

Brooks Brothers

Burberry

Coach

DKNY

Dolce & Gabbana

Michael Kors

Oakley

Polo

Prada

Ralph

Ralph Lauren

Ray-Ban

Sferoflex

Tiffany & Co.

Tory Burch

Versace

Vogue
About
LensCrafters Tucson, AZ
With a mission of helping people look and see their best, your Tucson LensCrafters has a passion for eyes. LensCrafters located at 4545 N Oracle Rd offers the best selection of the latest trends in eyewear from leading designer brands. Associates at LensCrafters are trained to provide you with personalized eye health service throughout your experience. Eye exams are available from Independent Doctors of Optometry at or next to LensCrafters in most states.
Recent Reviews for
LensCrafters Tucson, AZ
Amazing customer service!

Terrible experience. I ordered glasses (2 pair) onJanuary 6 and was told it would take about a week. I Got one on January 15 and was told the other one would come in the next day. That was not true. The second one came in late today on the 17th. It's really frustrating since I told the girl I had broken my glasses and was very anxious to get the new ones. Cindy didn't much care. Every time I called she was very unconcerned. I've been going to LensCrafters for many years but will never return.

Response from LensCrafters Tucson, AZ

January 20, 2020

Hi Sharon, thank you for your review. We value you as a customer and are sorry to hear about your experience. Customer service and satisfaction are very important to us. Please go to bit.ly/LC-LUX so we can follow up with you directly.

LC used to offer 1-hour service for a new Rx, whether or not a "complete" pair of glasses was purchased. This time I had to order my replacement lenses, then return a week later to have them fitted into my existing frame -- which took 2 hours. The store staff was sympathetic & very professional, but this 2-visit policy is a big step backward in customer service & convenience.

Response from LensCrafters Tucson, AZ

December 31, 2019

Hi Cynthia! Thanks for your review. We appreciate your feedback as it helps us to improve our service. We look forward to serving you again.

I have been a loyal LensCrafters customer for years ... I have become increasingly disenchanted with your store ... It seems there are more and more things that you can't do in a timely manner or at all.
We come up from Mexico to shop and do business with LensCrafters ... One day service is a thing of the past ... Which requires me to have the new glasses shipped to my mailing facility in Nogales ... So I get an email saying my glasses are ready to pickup ... I cal and restate my desire to have them shipped and am promised an email confirming said shipment ... two weeks later and still no email no nothing.
I've enjoyed as much business with y'all as I can stand,
I've given you one star only because the page won't accept none

Response from LensCrafters Tucson, AZ

December 18, 2019

Hi Bush, thanks for your review. And your loyalty. We are sorry to hear about the delay in getting your glasses -- we aim to have them ready and shipped as promised. Please go to https://bit.ly/LC-LUX so we can follow up to resolve this issue.

Great customer service! My glasses were ready in two hours the same day

Response from LensCrafters Tucson, AZ

November 18, 2019

Hi Miriam! Thank you for your review! We are happy to hear from another satisfied LensCrafters customer. We hope to see you again!
Nearby Locations
US
Today's Hours:
10:00 AM
-
9:00 PM
10:00 AM
-
9:00 PM
10:00 AM
-
9:00 PM
10:00 AM
-
9:00 PM
10:00 AM
-
9:00 PM
10:00 AM
-
9:00 PM
12:00 PM
-
6:00 PM
{distanceKilometers: 0.5818246107318266, distanceMiles: 0.3615289401950458}
US
Today's Hours:
10:00 AM
-
9:00 PM
10:00 AM
-
9:00 PM
10:00 AM
-
9:00 PM
10:00 AM
-
9:00 PM
10:00 AM
-
9:00 PM
10:00 AM
-
9:00 PM
11:00 AM
-
7:00 PM
{distanceKilometers: 12.98042985967951, distanceMiles: 8.065662682338917}
US
Today's Hours:
10:00 AM
-
9:00 PM
10:00 AM
-
9:00 PM
10:00 AM
-
9:00 PM
10:00 AM
-
9:00 PM
10:00 AM
-
9:00 PM
10:00 AM
-
9:00 PM
11:00 AM
-
6:00 PM
{distanceKilometers: 13.23029932433775, distanceMiles: 8.220924321463071}