SEE THE MAGIC IN EVERY STORY
Don't forget to use your 2023 vision benefits! Schedule your eye exam now. Come in and find the perfect style just for you! Visit us for your personalized eyecare experience and get 40% off lenses with frame purchase plus get 50% off additional pairs. We accept most vision insurance plans, including: Aetna, EyeMed, Humana, United Healthcare Vision and many more. At LensCrafters all prescriptions are welcome!
Return to Nav
Bel Air Mall
10:00 AM
-
7:00 PM
10:00 AM
-
7:00 PM
10:00 AM
-
7:00 PM
10:00 AM
-
7:00 PM
10:00 AM
-
7:00 PM
10:00 AM
-
7:00 PM
9:00 AM
-
6:00 PM
Store hours
Day of the Week
Hours
Monday

10:00 AM

-

7:00 PM

Tuesday

10:00 AM

-

7:00 PM

Wednesday

10:00 AM

-

7:00 PM

Thursday

10:00 AM

-

7:00 PM

Friday

10:00 AM

-

7:00 PM

Saturday

10:00 AM

-

7:00 PM

Sunday

9:00 AM

-

6:00 PM
Eye Doctors at this Store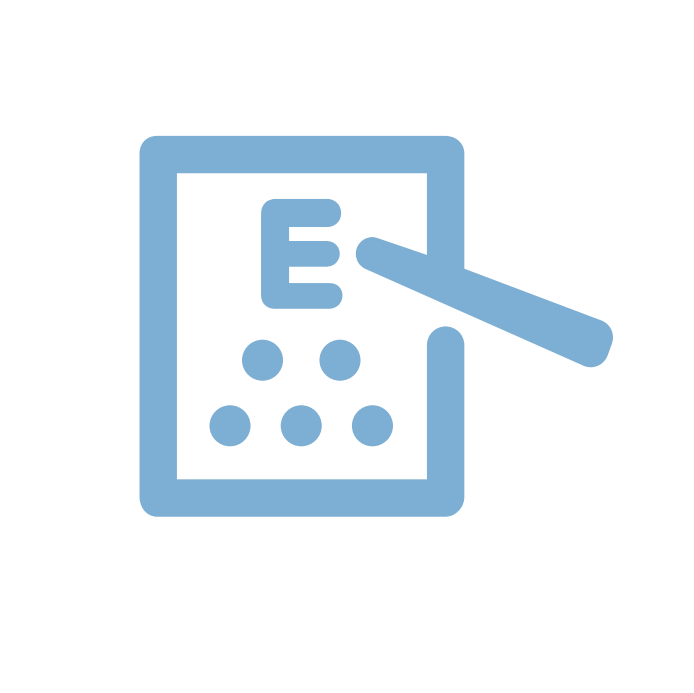 Bradley EyeCare Associates
Independent Doctor of Optometry
See more details
10:00 AM
-
6:00 PM
10:00 AM
-
6:00 PM
10:00 AM
-
6:00 PM
10:00 AM
-
6:00 PM
10:00 AM
-
6:00 PM
10:00 AM
-
5:00 PM
12:00 PM
-
4:00 PM
More doctors
Vision insurance at LensCrafters
The destination for vision insurance members. Many insurance plans accepted.
Call us at (251) 471-5239 to learn more.
… AND MANY MORE
Check Eligibility Online
Shop at this location
Eyeglasses

See in style with prescription lenses for a tailor made experience and complete vision solutions.

Sunglasses

Find designer sunglasses that'll keep you stylish and protected from the sun's rays. Buy sunglasses online or in-store that work perfectly with your personality and lifestyle.
Know before you go
You should bring your vision insurance and medical insurance information to your eye exam. If you currently wear any prescription lenses, bring your eyeglasses, sunglasses, and contact lenses. You should also bring any and all questions you may have. Contact your eye doctor if you have specific questions about any additional items you think you may need to bring to your eye exam.

We are happy to accept any current, valid prescription from a licensed optometrist or ophthalmologist. You do not need to have an exam with an Independent Doctor at a LensCrafters location in order to purchase glasses. However, it is important to schedule an annual eye exam in order to ensure the health of your eyes.

A comprehensive eye exam is administered by an optometrist and can detect not only vision problems but problems with eye health and general health as well. A vision screening is typically performed by a general medical practitioner such as a pediatrician or a nurse. While a vision screening can help identify vision issues, it can miss many important issues that a comprehensive eye exam can identify. This is why everyone is encouraged to get annual eye exams. Schedule your eye exam today!

A normal, comprehensive eye exam will allow your optometrist to determine if your eyes are healthy enough to wear contact lenses. During your contact lens fitting, detailed measurements of your eyes will be taken to determine the right contact lenses for you. There is an additional fee for a contact lens fitting and evaluation for all contact lens patients (both new and established patients). Schedule your eye exam today to have all of your questions about contact lenses answered.

An annual eye exam involves more than just updating your glasses or contact prescription. A comprehensive eye exam can also detect eye health issues as well as general health problems. Conditions such as diabetes and high blood pressure can be detected in early stages through an eye exam, and this can result in early treatment. Schedule your annual eye exam today.

All available appointments will appear for the location selected when you schedule your eye exam online. Same day appointments will appear first.

We love seeing all of our customers in stores whether it's for purchase or a tune-up. Anytime you need an adjustment or cleaning, stop in, we're happy to help.

Taking your child to an optometrist for an eye exam is the best way to learn if your child needs glasses. Many children who need glasses aren't aware that they do. Signs of vision problems in children include sitting too close to the television, squinting, sensitivity to light, difficulty with eye-hand coordination, and avoiding visual activities like reading and drawing. To see if your child needs glasses, schedule your child's eye exam today.
About LensCrafters Bel Air Mall
With a mission of helping people look and see their best, your Mobile LensCrafters has a passion for eyes. LensCrafters located at 3291 Bel Air Mall offers the best selection of the latest trends in eyewear from leading designer brands. Associates and eye doctors at LensCrafters are trained to provide you with personalized eye health service throughout your experience. Eye exams are available from Independent Doctors of Optometry at or next to LensCrafters in most states.
Nearby stores
Airport Boulevard
9:30 AM
-
6:00 PM
9:30 AM
-
6:00 PM
9:30 AM
-
6:00 PM
9:30 AM
-
6:00 PM
9:30 AM
-
6:00 PM
9:30 AM
-
6:00 PM
9:00 AM
-
6:00 PM
US
Tanger-foley
10:00 AM
-
9:00 PM
10:00 AM
-
9:00 PM
10:00 AM
-
9:00 PM
10:00 AM
-
9:00 PM
10:00 AM
-
9:00 PM
9:00 AM
-
9:00 PM
9:00 AM
-
6:00 PM
US