Return to Nav
10:00 AM
-
8:00 PM
10:00 AM
-
8:00 PM
10:00 AM
-
8:00 PM
10:00 AM
-
8:00 PM
10:00 AM
-
8:00 PM
10:00 AM
-
7:00 PM
12:00 PM
-
6:00 PM
600 E Northern Lights Blvd
US
10:00 AM
-
8:00 PM
10:00 AM
-
8:00 PM
10:00 AM
-
8:00 PM
10:00 AM
-
8:00 PM
10:00 AM
-
8:00 PM
10:00 AM
-
7:00 PM
12:00 PM
-
6:00 PM
Retail Hours
Day of the Week
Hours
Monday

10:00 AM

-

8:00 PM

Tuesday

10:00 AM

-

8:00 PM

Wednesday

10:00 AM

-

8:00 PM

Thursday

10:00 AM

-

8:00 PM

Friday

10:00 AM

-

8:00 PM

Saturday

10:00 AM

-

7:00 PM

Sunday

12:00 PM

-

6:00 PM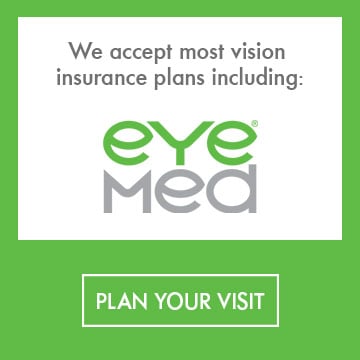 Trending

LensCrafters Eyewear
Browse our selection of designer eyeglasses and sunglasses today.
Armani Exchange

Brooks Brothers

Burberry

Coach

DKNY

Dolce & Gabbana

Michael Kors

Oakley

Polo

Prada

Ralph

Ralph Lauren

Ray-Ban

Sferoflex

Tiffany & Co.

Tory Burch

Versace

Vogue
About
LensCrafters Anchorage, AK
With a mission of helping people look and see their best, your Anchorage LensCrafters has a passion for eyes. LensCrafters located at 600 E Northern Lights Blvd offers the best selection of the latest trends in eyewear from leading designer brands. Associates at LensCrafters are trained to provide you with personalized eye health service throughout your experience. Eye exams are available from Independent Doctors of Optometry at or next to LensCrafters in most states.
Recent Reviews for
LensCrafters Anchorage, AK
The people at Lens Crafters were helpful when I was picking out frames and patient with adjusting my glasses until they fit well.

I loved the fast service, my eyes are bad with a lot of astigmatism and I had no glasses.

Response from LensCrafters Anchorage, AK

August 12, 2019

Hi Evan! Thank you for your feedback! We look forward to serving you again!

Your staff Debbie and all the others were all excellent at Sears Mall Store in Anchorage, AK

Response from LensCrafters Anchorage, AK

July 18, 2019

Hi Angelo! Thank you for your review! Our associates are some of the best around, and we are excited to hear Debbie was able to help make your trip to LensCrafters a positive one. We look forward to seeing you again!

Initially I was impressed about LensCrafters. Debbie was very helpful in providing me with glasses and she talked me into an additional pair saying that they would bill both of my insurances to finalize payment. Secondary insurance was billed being that my primary had no vision plan. Secondary denied the claim being that the primary was never billed. I called LensCrafters and they said that I needed to finish the legwork with both insurances, going back on their claim that they would handle both insurances, now I'm stuck gathering receipts and doing the work they said they would do for me. I feel that Debbie said whatever it took to complete the sale of both glasses. Not happy they went back on their word on this! Heidi did her best to get me receipts but she was pretty snarky tell me that they never bill blue cross blue shield anyway! Not happy with my experience, initially I was. I would love for a manager to call me ASAP and follow up on this!

Update: Its been five days and no call received, again I was initially very impressed with LensCrafters and their great employees but when they went back on their word and left me to handle the bill and insurance I was not happy and wanted an answer as to why I was told differently at the time of purchase. I won't ever be going back!

Response from LensCrafters Anchorage, AK

June 10, 2019

Hi Matthew, thank you for your review. We are sorry to hear about your experience. We aim to consistently meet and surpass customers' expectations. Please go to bit.ly/LC-LUX so we can follow up with you directly.

I was so pleased with your services that I brought my wife to your store because she was experiencing some problems with her new glasses.
She was taken to the back of the room to have her vision checked by your optometrist.
To make a story short, the optometrist not finding a solution to the problem, lost patience and simply insulted my wife by telling her among other things that, she, the optometrist was dealing with science and not with magic, and that my wife was the type of person who did not adapt well to change ???
Now please explain to me why Lense crafter would hire such unprofessional individual in the medical field ? My wife is no dummy, she has been practicing medicine as a Nurse Practitioner for 15 years and has never encountered any medical personnel who would even dare talking to a patient in such a rude manner.
Needless to say, we will never set foot in one of your storeS.
PS: I would be more than happy to discuss this event with one of your HR people. (602)400-7999
Call me any time.

Response from LensCrafters Anchorage, AK

April 15, 2019

Hi Herve, thank you for your review and apologies for the experience. We value your feedback as it helps us improve our service. Please go to bit.ly/LC-LUX so we can follow up with you directly to learn more and have any outstanding issue resolved.
Nearby Locations
US
Today's Hours:
10:00 AM
-
8:00 PM
10:00 AM
-
8:00 PM
10:00 AM
-
8:00 PM
10:00 AM
-
8:00 PM
10:00 AM
-
8:00 PM
10:00 AM
-
8:00 PM
12:00 PM
-
7:00 PM
{distanceKilometers: 5.724922853638503, distanceMiles: 3.5573010384882107}